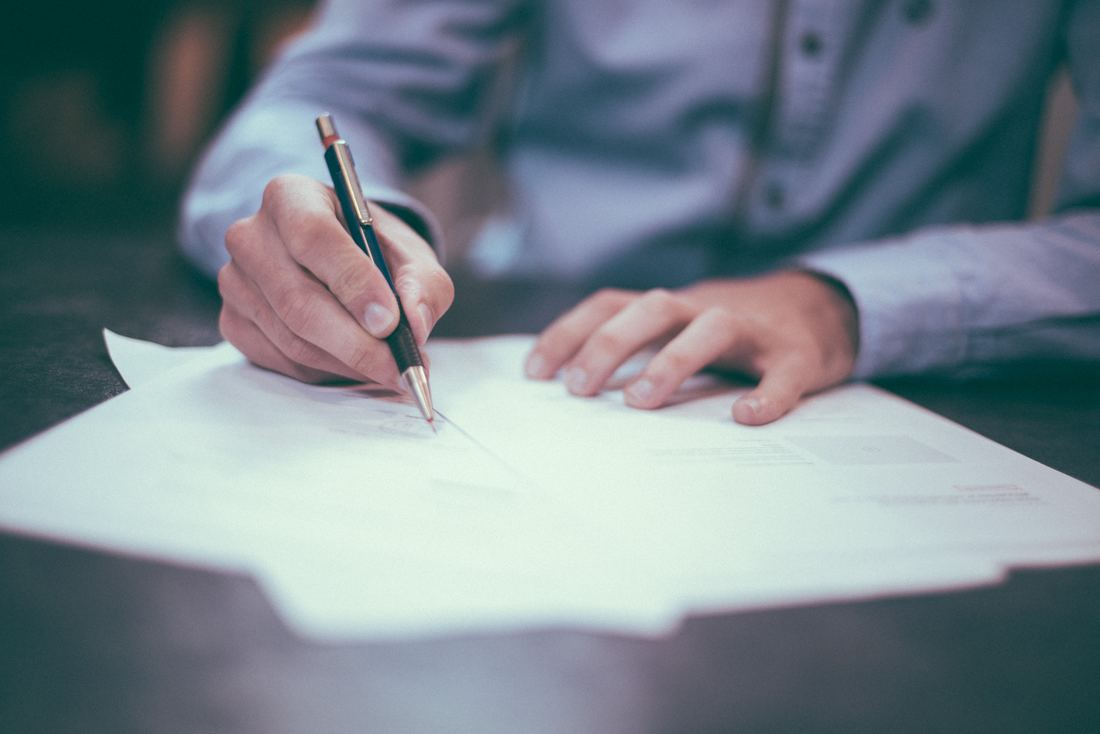 Conveyancing is the legal process for transferring the ownership of property in England and Wales. Whilst this may sound simple, there are a number of matters and risks associated with the transfer of property, and no two pieces of land are the same.
Buying a property is one of the biggest, if not the biggest financial transaction you will undertake in your lifetime, so it is important to use a solicitor who can advise on the matters which are revealed within the title documents and the matters which may impact the property.
Once you have found your first home, your new family home, your next investment property, or holiday let and your offer has been accepted by the seller, it is time for the work to start and to formally instruct your solicitor.
What does a conveyancing solicitor actually do?
During the conveyancing process there are a number of "boxes to tick". This includes review of the legal title to ensure the seller is actually able to sell the property to you, the rights that the property benefits from (i.e. can you actually get to the property?) and matters which the property is subject to and which may restrict your use and enjoyment of the property.
As the buyer, your solicitor will:
review the proposed contract for your purchase and agree the terms on your behalf;

prepare the document which will transfer the property into your name on completion;

review the title documentation for the property;

raise any necessary enquiries with the seller's solicitor for more information; and

check your source of funds.
Your solicitor will also be able to tell you if the property is liable to contribute money to shared accesses or services, which may not be clear from looking at the property, and of course can have a significant impact on your mortgage affordability or your how much you have to spend month to month once you have moved in.
As part of the process, your solicitor will also undertake searches with relevant institutions. This will usually include:
A Local Authority Search – this is search with the Local Authority of their records, and provides details of planning permission and building regulations for works which may have been undertaken, confirmation as to whether the property is next to an adopted highway (one that is maintained by the Local Authority through your Council Tax), and other matters which are within the Local Authority's jurisdiction;

Water and Drainage Search – this search will confirm whether the property is connected to mains water and sewerage. It will also confirm the location of any pipes or sewers within close proximity to the property. This is important for if you want to extend the property as there may be additional regulations over and above any requirement for planning permission or building regulations approval;

Environmental Search – this confirms any environmental factors which may impact the property i.e. flooding, radon, energy and infrastructure sites such as wind or solar farms and whether the land is considered to be contaminated.

PlanSearch – this search provides information about the planning applications which may have been submitted within the local area. Of course, you wouldn't want to buy a house in the country, only to find after you have moved in that a large housing estate application has been submitted.
Matters revealed within these searches can have a significant impact on the value and desirability of a property but of course they are only correct as at the date they are obtained and anything adverse can be investigated further with the seller.
Your solicitor will then be able to provide you with a comprehensive report on the matters within the title and how the same may impact you and your money. This report should translate the "legalease" of title documents, so you know and understand the matters you will be bound by once you own the property. Your solicitor will also then arrange for you to sign all the associated paperwork for your purchase.
If you are purchasing with the assistance of a mortgage, your solicitor will usually also act for your mortgage lender and make sure the property is fit for lending purposes.
Once all matters are satisfied, the exciting bit comes. Contracts are exchange and a completion date is agreed by all parties. Your solicitor will arrange for your mortgage funds to arrive from the lender in readiness for completion and collect the balance of funds from you. Once completion has taken place, you can then collect your new keys!
After completion, and whilst you are unpacking your boxes, your solicitor will be dealing with the post completion requirements on your behalf. This will include submitting and paying any Stamp Duty Land Tax which may be due, registering your ownership (and mortgage) with the Land Registry and ensure all other requirements have been met. Once your ownership has been registered at the Land Registry you will then be provided with a copy of the title for your information, but these are now all held electronically at the Land Registry.
Summary
Whilst you do not always need a solicitor, if you are not used to legal matters or confident it is always strongly recommended. A lot of sellers solicitors will also not be able to accept money directly from you due to our governing bodies regulations. If you have a mortgage, the lender will need to have a solicitor protecting their position, so why would you not want to protect yours?
If you have any queries about conveyancing, please contact Jenny Austin by email or on 01494 893546.